At Universal Rock School, our mission is to ignite a lifelong love for music and the arts within our community. We are dedicated to enriching lives through music education, fostering cultural vibrancy, and enhancing economic vitality. Through innovative programs and community engagement, we empower individuals to connect, create, and thrive, making a lasting impact on the heart and soul of our community.
Trial Lessons

Trial lessons are 30-minute one-on-one lessons with an experienced instructor for the instrument you choose


Beginners — trial lessons are a great way to learn the basics of your chosen instrument while also giving you a chance to meet the teacher you'll be working with on a weekly basis!


Non-beginners — if you're past the beginner stage and would like to take your skills to the next level, trial lessons give you the opportunity to meet the teacher and  discuss what your goals are moving forward!


Our teachers are experienced in ALL ages and skill levels — so all skill levels are welcome to sign up!

*Minimum age required for enrolling in private lessons is 5yo*

 

Virtual Lessons

When the whole world shifted to online learning during the pandemic in 2020, our teachers did as well — so we're grateful to be able to offer an alternative to in-person lessons if/when needed, but offering our students the option to do lessons virtually via Skype!

Virtual lessons are offered if/when:

A student wants to err on the side of caution when they're feeling under the weather
Inclement weather preventing a student driving to the studio
Unforeseen traffic that would've caused a student to be late and/or miss a lesson entirely
A late school bus causing an unexpected delay
A teacher is out sick and/or a student doesn't have a ride to lessons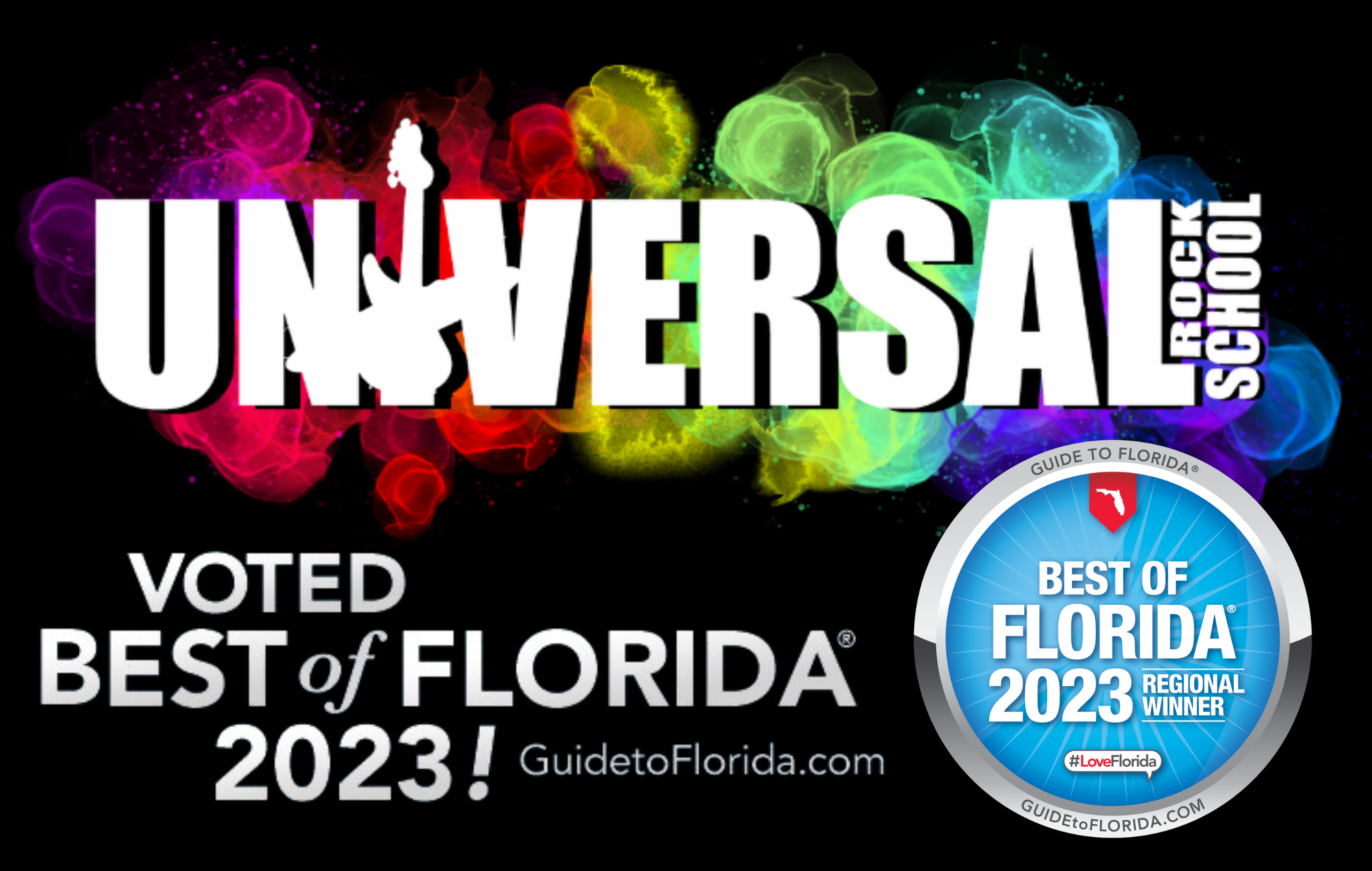 We have been named the 2023 Best of Florida Regional Winner for Music Schools & Instructors!
We are honored to be named the Regional Winner for the prestigious 2023 Best of Florida Awards this year!
This achievement signifies not only our commitment to quality instruction, but it's also a testament to the passion our instructors instill in our students
Click the image to VOTE for URS for the 2024 Best of Florida Awards!
Each person can vote

DAILY

through August 31st, 2024! 
Check us out on YouTube! Please subscribe!
YouTube
Learn an instrument, play in a band.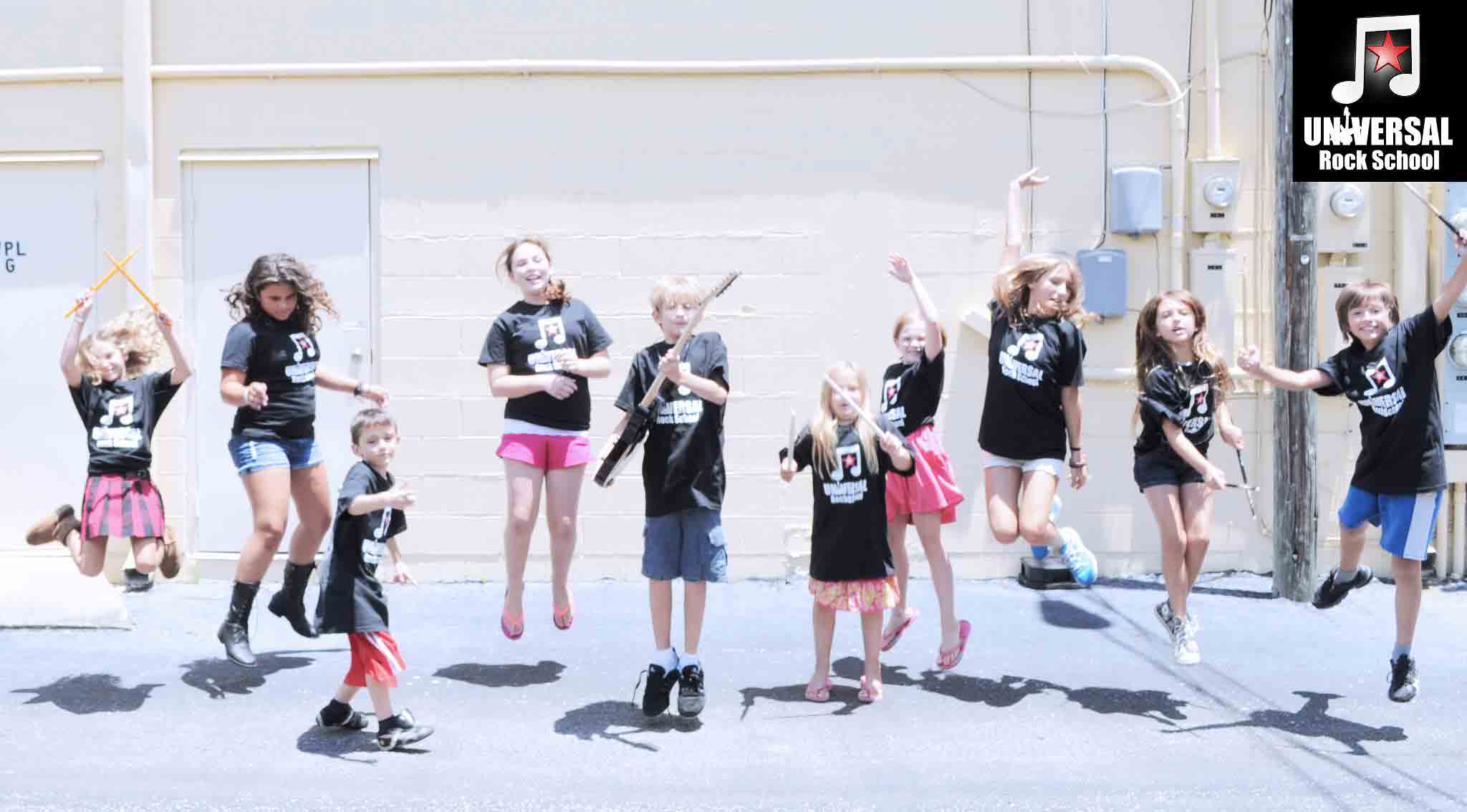 Over 10,000 lessons taught

Becoming a student is easy. Sign up here.

Amazing Music Facts

Higher IQs after 9 Months of Piano or Voice
Higher Test Scores on Standardized Tests
Decreased Stress for All Ages
Increased Self Esteem
Increased Pattern Recognition and Mental Representation
Higher Math and Verbal SAT Scores

What Clients Say

My son has always been passionate about music. His teacher Steve really brought out his inner rock star!

Brendan Tchovsky

Father

I've noticed the discipline Jenny developed after her years of piano lessons carried over to her other subjects. I love coming to your store!

Miranda Smith

Mom

I'm 73. If I can do it, you can! It was my dream to learn to play the guitar and I am finally doing it!

Karen B.

Mom