Summer Camp
Summer camp is coming soon and parents are searching for a great place to send their kids. Universal Rock School is an excellent choice, and here's why!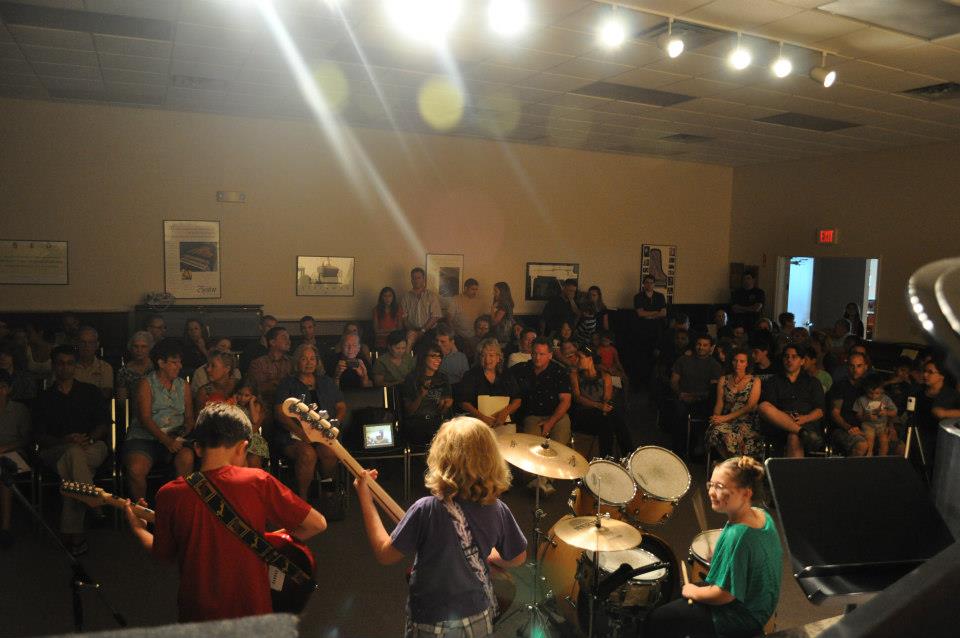 Learning to play an instrument can be a lifelong activity. It's a great way to express yourself and can be extremely cathartic. A recent study showed that singing actually reduces stress. Our summer camp program focuses on not only individual study but group (band) instruction as well.
Being in a band can be an awesome way to increase confidence and may lead to life long friendships! Being in a band opens the door to total creativity. A blank canvas of imagination is the only requirement. It is obvious that children are full of imagination and music is one of the best ways to unleash it. Being involved with music myself, the musical journey has led to amazing adventures and friendships.
We structure our summer camp program to accommodate all skill levels, from the beginner to the prodigy. Music aside, our summer camp program is great for anyone. Music being the main theme of course the camp is great for those who are looking for something to do over the summer. The summer camp program starts at 9am and runs to 3pm with free before and after care (8am-5:30pm). During each day we include fun activities when we periodically break from music. Fitness classes, artwork classes, group games, and field trips are part of the program.
When it comes to music all skills create a nice synergy with the experience. Bands need management, artists, designers for logos like shirts, album covers, etc… We love to work all of those talents into the summer camp program. Everyone has something to offer and we locate it and apply it! We also encourage learning more than one instrument. Modern musicians have become composers. The recording programs of the 21st century give total control to those recording and performing. Students will get to participate in every instrument lesson that takes place. We find that when you know you know, meaning students know what instrument feels right. Students will have a primary instrument and a secondary instrument of focus. The hope is that each student will feel the joy of jamming with other students. Be sure to visit our website for the daily schedule! http://pinellassummercamp.com/?page_id=2313
We look forward to seeing you this summer for our summer camp program!